Mary E. Behr
ID# 8495, b. 15 November 1889, d. 11 May 1981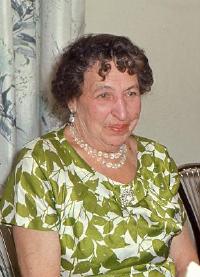 Mary (Mae) Behr Siple. Photo from Jim Regan.
Birth*:

Mary E.

Behr

was born on 15 November 1889 at New York City, New York.

Marriage*:

Mary E. Behr married Willard Henry

Siple

, son of William Henry

Siple

and Alice E.

Etter

, on 14 June 1916 at New York.

Death*:

Mary E. Behr died on 11 May 1981 at Queens, New York, at age 91.