Nelle Ione Coder
ID# 63, b. 14 September 1902, d. 1 January 2009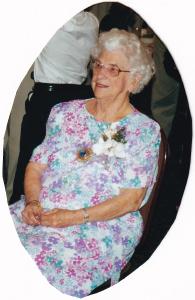 Birth*:

Nelle Ione

Coder

was born on 14 September 1902 at Donora, Washington County, Pennsylvania.

Marriage*:

Nelle Ione Coder married Dr. Harvey Chester

Seiple

Sr., son of Albert Henry

Seiple

and Anna

Harvey

, on 30 March 1924 at Kirksville, Missouri.

Death*:

Nelle Ione Coder died on 1 January 2009 at Sandy Spring, Fulton County, Georgia, at age 106.