Helen Ogonowski
ID# 14768, b. 23 July 1929, d. 1 October 2009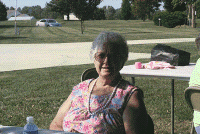 Helen (Ogonowski) Siple. Photo from Dale Brackin, Dec. 2010.
Birth*:

Helen

Ogonowski

was born on 23 July 1929 at Orient, Suffolk County, New York.

Marriage*:

Helen Ogonowski married Wallace Reid

Siple

, son of John Filmore

Siple

and Charlotte Caroline

Carder

, on 31 March 1951 at Wilmington, New Castle County, Delaware.

Death*:

Helen Ogonowski died on 1 October 2009 at age 80.